Independent musician and author Grant Sharkey writes about what he does and the best way to support what we like. His music can be found on bandcamp. He is playing Artefact in South Birmingham on Saturday the 19th of March with Joe Peacock
What do I do?
I've spent 10 years trying to describe what I do and none of it works. I end up saying 'I play double bass and sing songs about about the government' and even that doesn't cover it properly.
I love being on stage – the stage is a image where all of human existence can exist. From past to present to future, from fantasy to reality, from light to darkness. My role as an artist is to put stuff on stage the holds a mirror up to ourselves and then laugh at the darkest parts of our brains and the lies we tell ourselves to make reality a little easier to bear with.
…with bumhole jokes along the way.
On the stage I'm free to push things together – and see what causes explosions of emotions, discomfort, laughter, community and transient belonging. (Too pretentious? Yes. The answer is, I'm still figuring out what I do every night)
I especially like to laugh at prejudice and entitlement and how a combination of these things can lead to brutality and fascism.
I use a double bass to do it because that's my instrument. It speaks to me the most.
My Mission to write an album every six months until I get to 40
I chose to work hard more than anything – and the 40 album structure is a good way to ensure momentum. It's going really well. In the last 10 years I've quit my job and made a sustainable life touring the country to an ever increasing group of people and places. Writing songs and performing is my talent, so choosing to do this as affordably as possible, without excluding anyone from the audience, is my thing.
I try and play as many free entry/donation shows has possible and keep my merch stall as plastic free as possible. The whole project is very much about checking my ego constantly and making good choices for a sustainable life in music.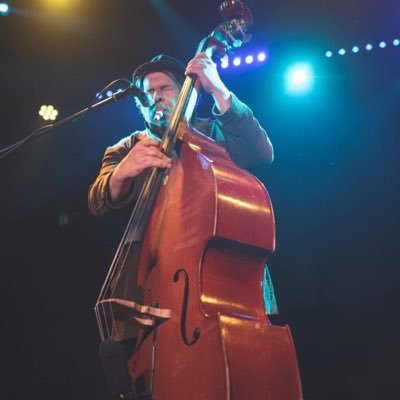 Adapting during Lockdown and how we can best support independent musicians
I had one night of flipping out and then diverted all that touring energy into things u could do. I wrote a couple of books, I played one online show a month (as to not demand constant attention, I saw so many artists burn themselves and their fans out with nightly live streams) and played as soon as anything was back open. In reality, I think I only properly had 5 months off playing live during the whole two years. There were garden shows and seated, distanced shows – plenty of shows. . Live music/performance is vital to a community's  mental wellbeing, so I go out as soon as I was asked. It was really nice to be be back at work. I certainly do love my work. 
I was also kept alive by my Patreon and Bandcamp supporters – so I didn't have to rely on any government money – which I feel grateful for in indescribable ways.
Patreon is great. As is Bandcamp. But the BEST way to support musicians and for them to support you back is to come to a gig, sing and laugh and dance and smile and connect with those around you.
Money is a wonderful show of support, but bodies in a room is getting the work done.
My ongoing battle with the Far Right
I think it actually started with a musician who got sucked into the fash and then blamed me when his work dried up. He sent all of his YouTube followers to harass me for 'cancelling' him – which is something I don't really do. However, he saw causation with him saying publicly to me 'women are shit' and local promoters not booking him after that as my work.
He's just bitter and on bitchute now, trying to monetise moaning. Just like Laurence Fucks.
To beat the Far Right we must see through it. The culture war they need to divide us requires us giving their 'debates' credence, thus sucking up our time/energy and causing doubt in the minds of those less sure about fascism. 
By seeing their tactics you can see when to leave a conversation – thus starving it of its oxygen.
They need us much more than we need them.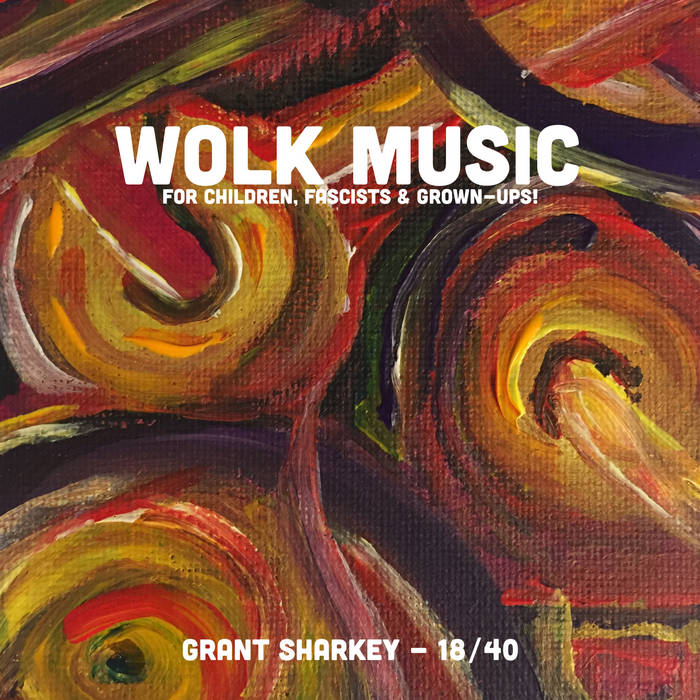 A reminder that Grant's music can be found on bandcamp. He is playing Artefact in South Birmingham on Saturday the 19th of March with Joe Peacock